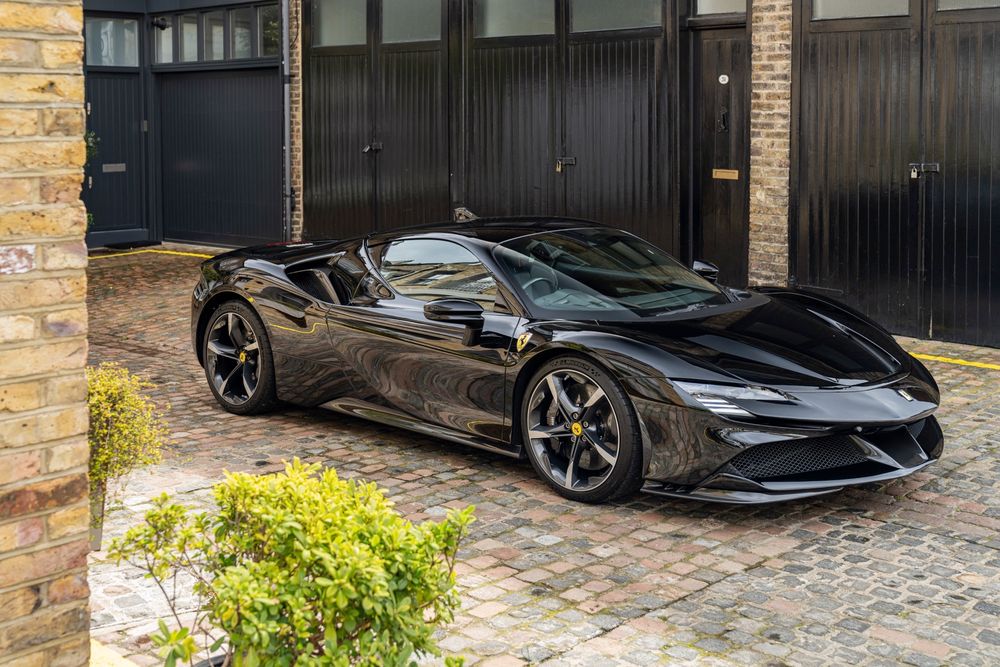 A gloomy day in the London metropolis proved the perfect backdrop to shoot our sinister SF90 Stradale today.
This example is finished in Ferrari's special order "Piano Black" paint which comes at a £20,000 premium when new, why you might ask? The technique required to lay this paint is somewhat of an art form and as such, the car is sent to the experts at Carrozzeria Zanasi located just over the road from the factory in Maranello. The paint is applied in four layers which is what creates this incredibly Glossy Black finish with so much depth it makes the standard Nero paint look dark Grey!
A beautifully presented one owner car with just 1,304 miles and recently serviced by Ferrari Swindon.
*Now sold