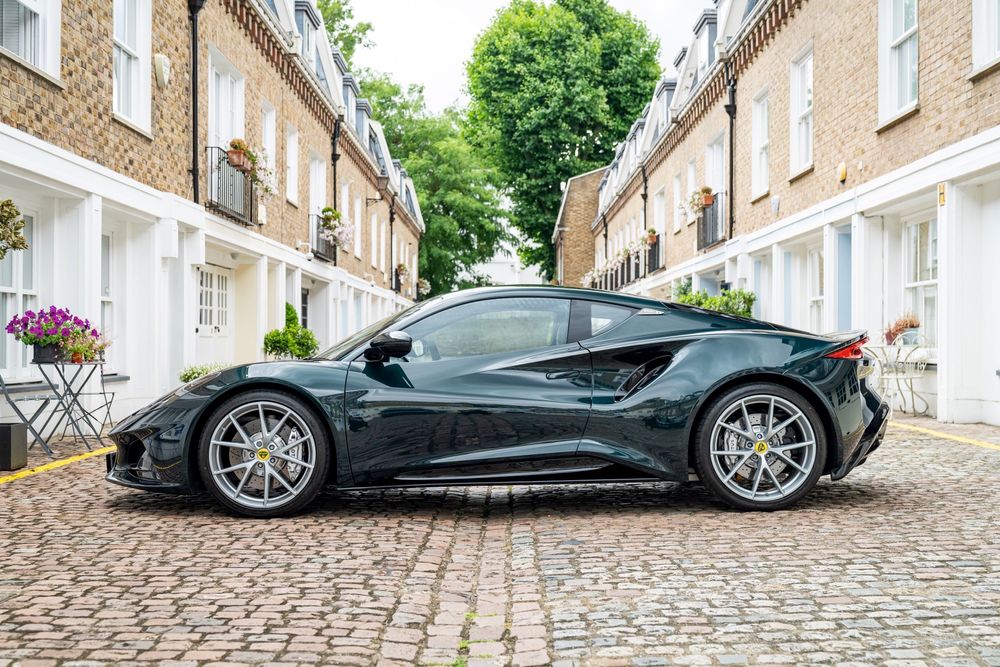 We had to dodge the July showers on location today whilst shooting our newest arrival into stock and at the time I couldn't help but see the irony in this, with today's subject behind the lens being a British marque and the summer weather being so... British.

Equipped with only a small micro-fibre, I did my best to hide any evidence of rain as Thomas frantically snapped the car but these showers didn't seem to have any effect on the attention that this beautiful Emira was drawing in the mews.

This is the first Lotus we have had in stock and what a fabulous little car it is!

Finished in Dark Verdent with Contrast Ice Grey Interior, it does have a very classic British sports car feel about it and we love it.

Full details in "Cars For Sale" Section