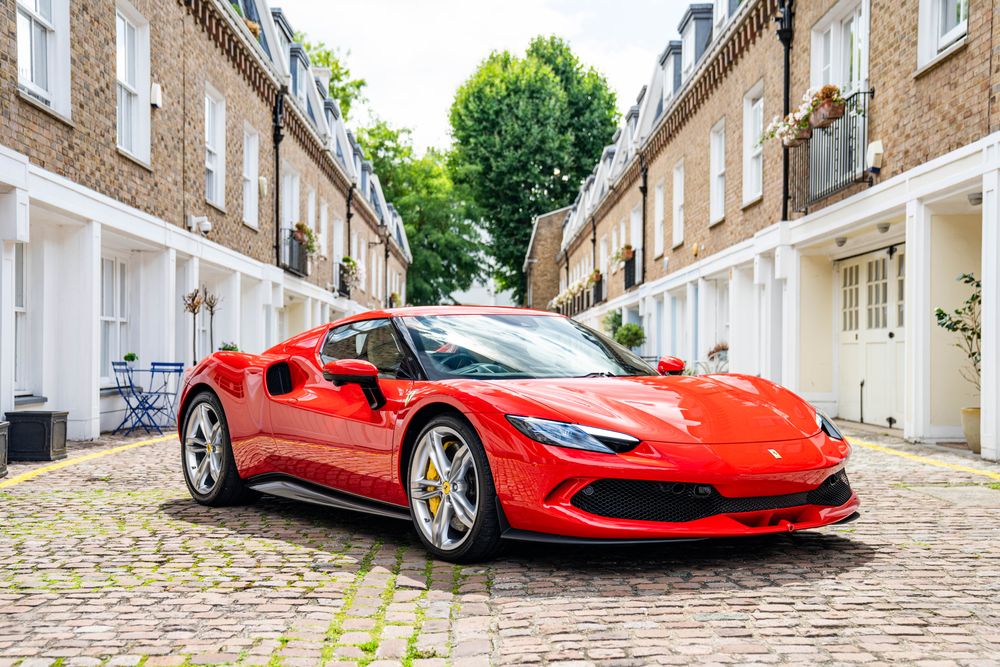 Today was everything we could ask of a perfect shoot day, glorious sunshine to set of the wonderful backdrop off our South Kensington mews and in the middle of it all... the latest offering from Maranello's finest.
The 296 GTB succeeds the F8 Tributo and it does not disappoint, the 819BHP headline more than sets the tone for what this car is about and it does it all with typical Italian flair.
We are delighted to offer this 1 owner 2023 example which has covered just 657 miles and has been specified in the iconic Rosso Corsa over Crema combination with plenty of Carbon Fibre and all the optional spec you could ever need!
Full details in "Cars for sale" section