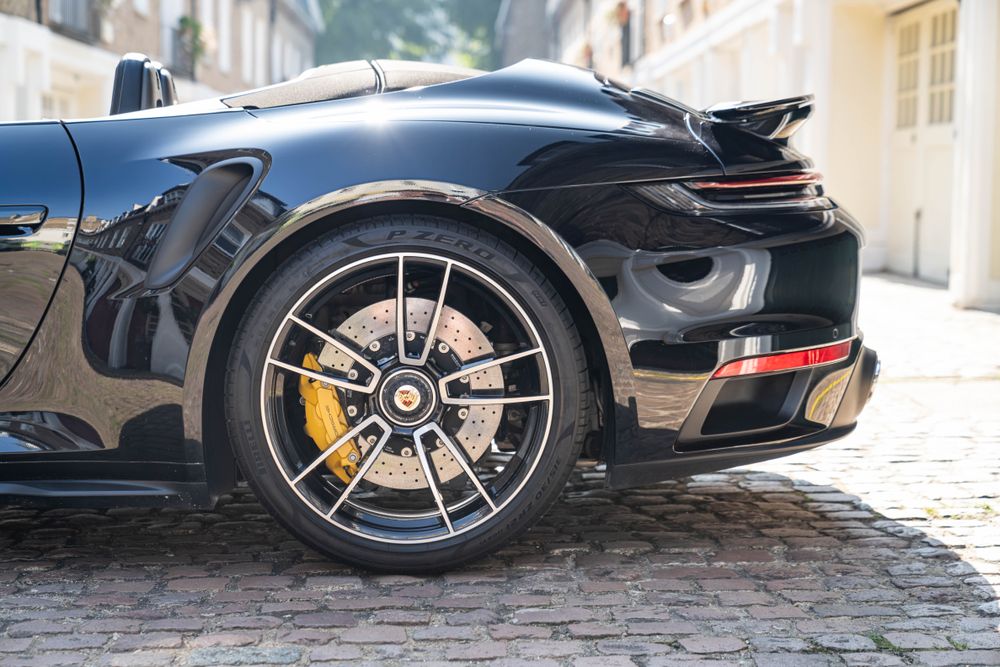 Today we are in the presence of automotive greatness, not necessarily this exact example or even this exact version (albeit very lovely indeed) but more so for the designation it bares "Turbo S".
Since its first carnation it has arguably been hailed as the ultimate point to point weapon and the benchmark for which many manufacturer have aspired to.
We are thrilled to offer this low mileage example which has a great spec and looks particularly menacing in Black on Black.
Full details in "Cars for sale" section