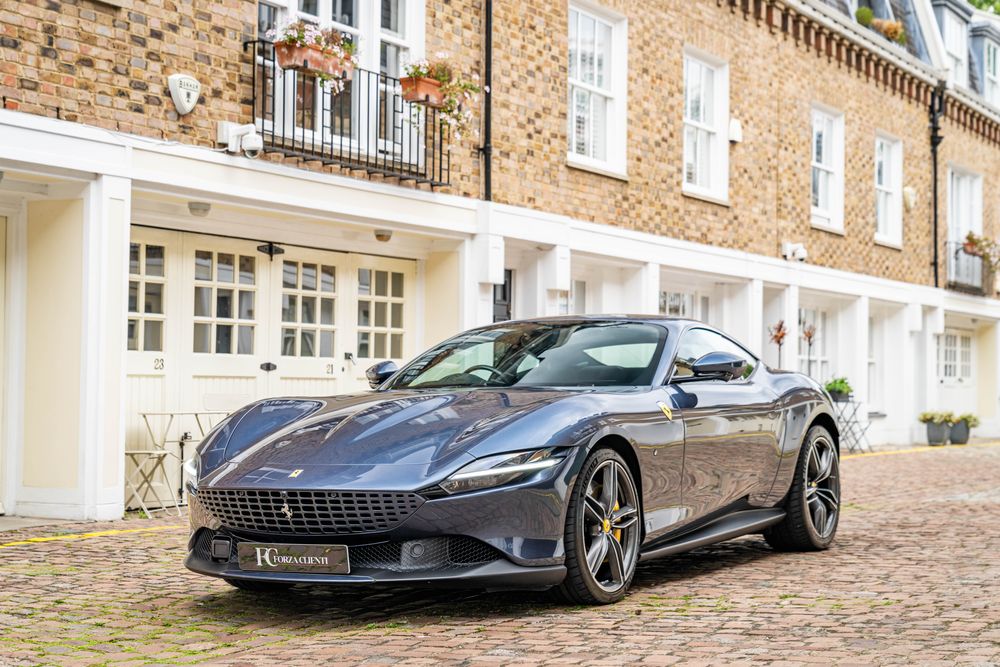 It must be a pretty special car if Ferrari are prepared to name it after the capital city of their home country, and you know what, it is!
Some cars come alive in certain locations and our Roma looked totally at home in the mews today as we photographed it, beautiful lines inspired by iconic Ferrari's of the 50's and 60's set against the stunning backdrop of South Kensington's architecture.... Bella!
This carefully specified example is now available through Forza Clienti, stylised in the beautiful launch colour "Blu Roma" this Ferrari is a real brute in a suit.
Full details in "Cars for sale" section