2014 Land Rover Defender 90 XS Hard Top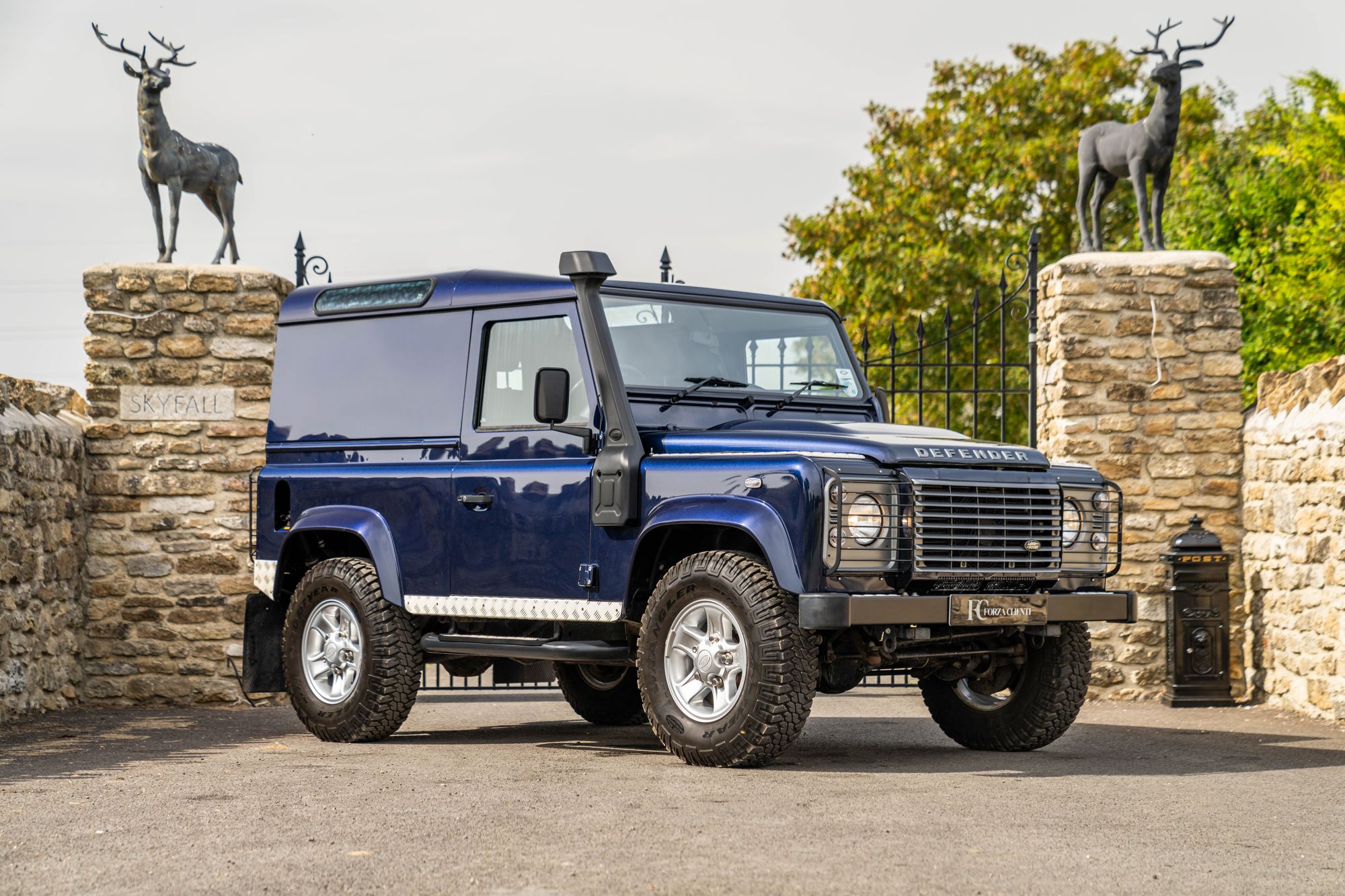 Information
It's rare in today's world that an automotive manufacturer will continue the production run of a certain model for longer than ten years, and it's understandable, in this age of fast paced tech evolution and convenience we are always looking for the latest and greatest which puts increasing pressure on brands to constantly stay ahead of the curve and rebrand products to keep us interested.
Sometimes however there are exceptions to this rule.
In January 2016, in the small market town of Solihull situated in the midlands of England, one automotive manufacturer celebrated the end of an incredible sixty seven years of continuous build, as the two millionth car rolled off the production line firmly cementing its status as an Automotive Icon.
This was of course the Land Rover, or as it went on to be known later, the Land Rover Defender.
A car built to do exactly as the name would suggest (rove the land), it quickly became a staple workhorse amongst the UK's farming and agricultural industries, but its endearing charm also found its way into the hearts and onto the driveways of many homes as a daily driver.
Famously owned (and properly used) by the Royal Family for generations, the Defender gained great exposure in the media and in time almost became something of an institution.
But how did it span such an impressive sixty seven years of build? Well, it's really quite simple, the Defender did exactly what it said it would with no airs or graces and more importantly, it did it reliably.
The Defender really was one of a kind and it's unlikely the automotive world will ever produce something with such a historic and prolific production run and that is why they have gone on to become so celebrated and something of a collector's item.
Forza Clienti are delighted to offer this exceptionally presented 2014 Land Rover Defender 90 XS Hard Top.
With just one owner from new, this is one of the final Defenders to run off the production line and has covered just 3,600 miles since delivery.
Stored in a climate controlled garage under cover from new this Defender really is the perfect addition to any collection and an opportunity to own an immaculate example of a true British icon.
Specification
SOLD
---