2020 Lamborghini Urus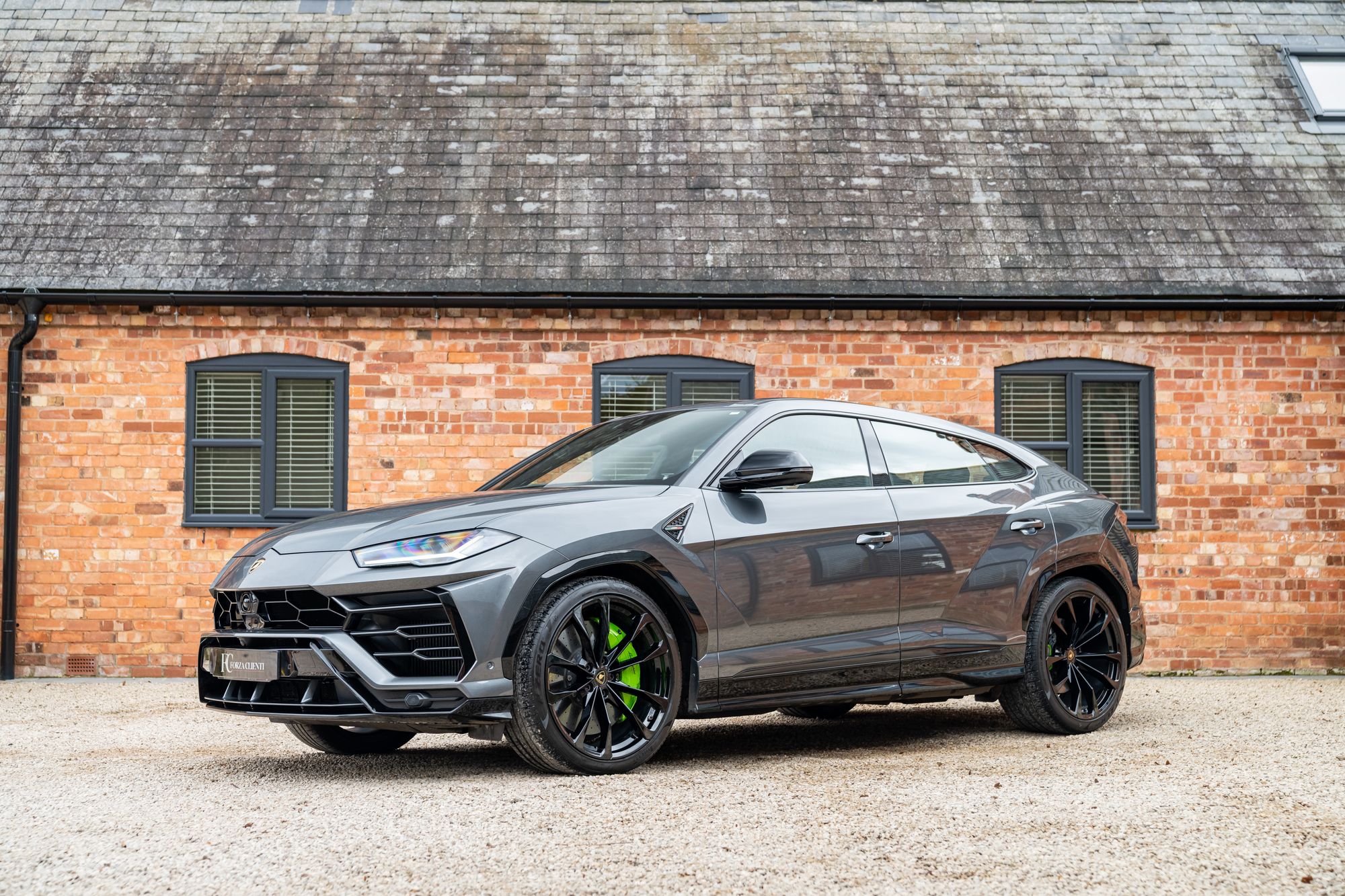 Information
Lamborghini have proudly been the more…. extrovert… of the Italian supercar brands over the years, with a history of pushing the boundaries and designing the outrageous. As such, it came as no surprise when they unveiled what was to be the worlds first Super SUV in 2017, the Urus.
Building from the platform of the Audi Q7 and Bentley Bentayga, the Urus also makes use of the 4.0 Litre twin-turbo V8 found in the Porsche Cayenne, but this is where the VW Group sharing ends as the engine leaves the VW plant in Hungary and is sent to Lamborghini's in house engine department where it is heavily breathed on to produce 641 Italian thoroughbreds, that's a 99BHP hike over the Cayenne Turbo!
Lamborghini also make extensive use of Carbon Fibre reinforced Polymer throughout the Urus which means it is significantly lighter than its competitors and when you combine this increase in power with the dramatic weight reduction it makes for the fastest SUV ever built, with a 0-60 sprint time of just 3.6 seconds, well in the realms of supercar territory.
A combination of all-wheel drive and a patented 48 volt active anti-roll bar means the Urus is so flat in the corners an Aventador would struggle to shake it off, but all that power and momentum must be tamed and as such, Lamborghini have also developed the worlds largest carbon ceramic brakes for the SUV.
In short, the Urus is everything you would come to expect from a Lamborghini, from its aggressive angular styling to the way it sounds and performs, the Urus really is a supercar for the family.
Top Gear – "It has successfully beaten physics into a bloody pulp with the application of the very latest technology, and blended it all together to masterful effect."
Forza Clienti are delighted to offer this 2020 Lamborghini Urus finished in Grigio Lynx with contrast Nero Ade interior and Verde Fauns stitch with matching Green brake Callipers.
This example has had two owners and covered just 22,143 miles from new. Full Lamborghini service history and supplied with the balance of the 4 year Maintenance Pack expiring in March 2024 and 12 months warranty.
Specification
SOLD
---
Options
Gloss Black Style Package
Advanced 3D Bang & Olufsen Sound System
Option Stitching To Steering Wheel In Verde Fauns
Embroidered Lamborghini Shield On Headrests
23" Taigete Wheels In Gloss Black