2021 Ferrari F8 Tributo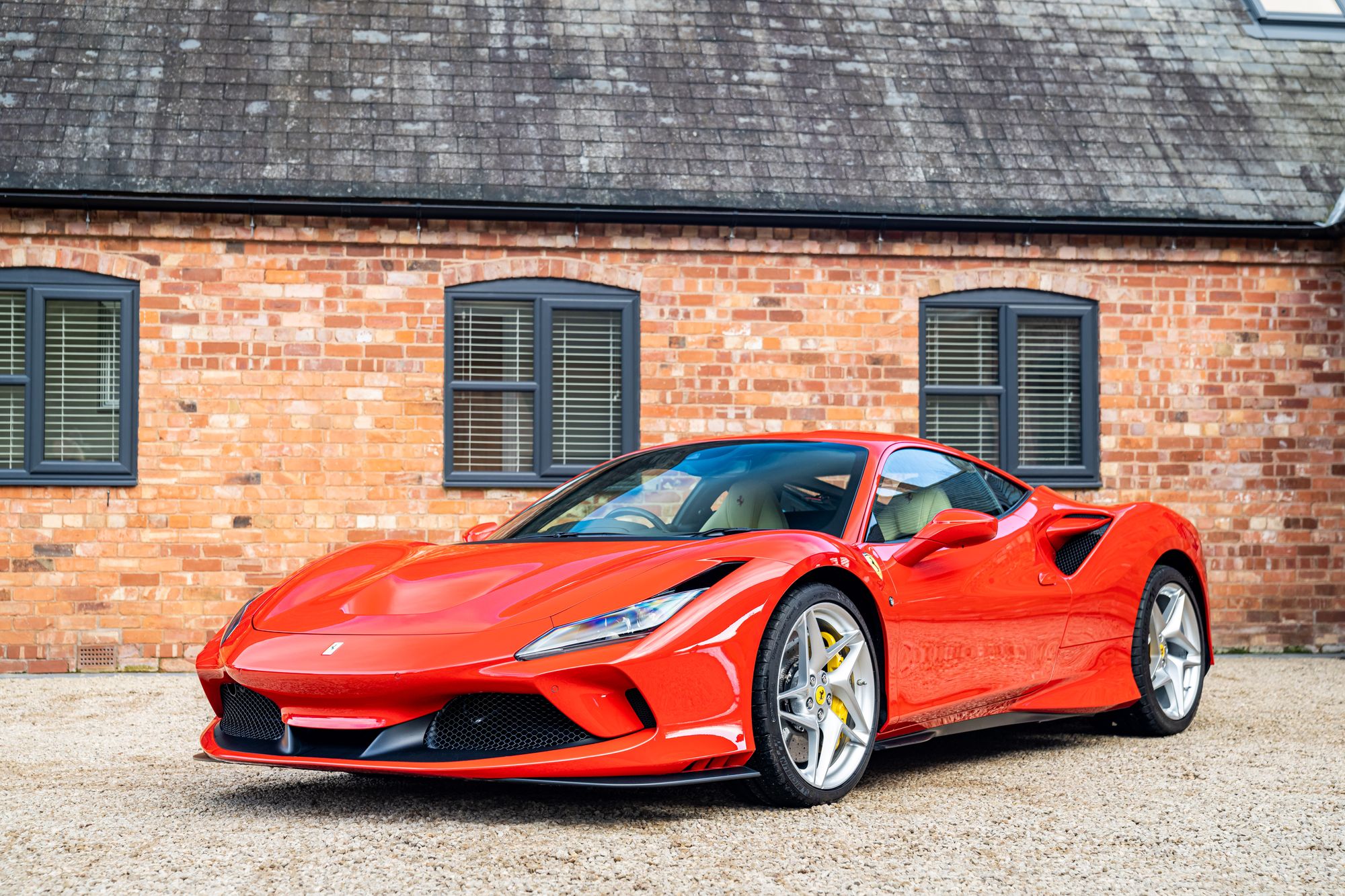 Information
In 2019 Ferrari unveiled what would be the last model to feature their award winning V8. A car that would signal the end of an iconic bloodline of mid-engined V8's that stretches back to the 80's, it would be their swan song to that acclaimed engine.
Even its name "F8 Tributo" was given to pay tribute to the Ferrari V8 engine that has played its part in the brands success over the last few decades. Some styling features such as the louvred lexan engine cover pay homage to what is probably still Ferrari's most famous V8, the F40.
With this being said there was great expectation for this car and it doesn't disappoint, It uses the same 720PS twin turbo V8 lifted from the 488 Pista which will launch you from 0-60 in just 2.9 seconds as well as using some of the aerodynamic features such as the "S" Duct to help increase downforce at higher speeds and aid handling in the corners.
Forza Clienti are delighted to offer this 1 owner example registered in March 2021 and covering just 326 miles. This car is presented as new and is finished in Ferrari's most classic colourway of Rosso Corsa with Crema interior.
It is well specified and will be supplied with the balance of the manufacturer's warranty until March 2025 and the balance of the service plan until 2028.
Specification
SOLD
---
Options
Giallo Modena Brake Callipers
20" Forged Alloy Wheels Painted
Rosso Cavalino In Headrests
Rosso Accent Down Seat Centre
Carbon Fibre Driver Zone With LED's
Carbon Fibre Central Bridge
Carbon Fibre Dashboard Inserts
Floor Mats Trimmed In Crema With Rosso Stitch
Red Ring On Dashboard Airvents