2023 Ferrari 296 GTB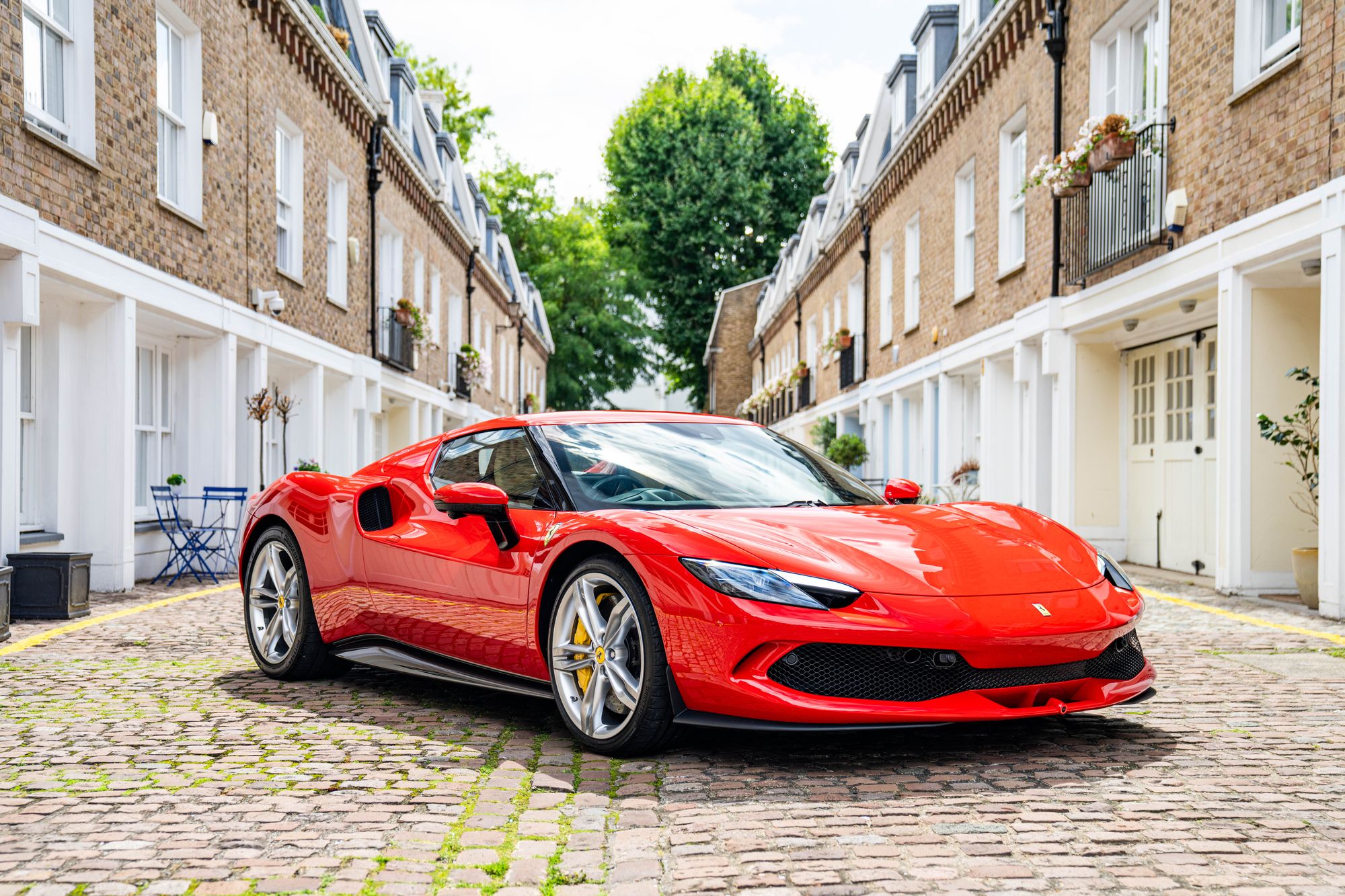 Information
The 296 GTB is the latest offering in Ferrari's long established two seat mid-engine sports lineage and is the direct successor to the F8 Tributo.
It's also the first Ferrari to be powered by a V6 since the Dino of the 1960's, and what it loses in cubic capacity it more than makes up for with a 123KW hybrid motor which in conjunction with the twin turbo V6 produces a mind bending 819BHP. For context, that's a 109BHP hike over it's predecessor which I suppose proves that less… really is more.
Whilst the 296 is certainly symbolic of the new Ferrari era, it does also have some very subtle nods to the brand's heritage. The name, for example, reprises the original Dino naming scheme indicating the engine's displacement (2,992cc) and the number of cylinders (6). The design language is also very reminiscent of the iconic 250LM, a model which even today is said to have been one of the most beautiful to have left the Maranello gates.
The landscape of the automotive world is changing, and manufacturers are under increasing pressure to comply with Global legislation for the good of our planet. This sees the likes of Ferrari having to make some important decisions to play their part, and the move from their iconic V8 power unit to this new V6 hybrid unit would certainly have been one of those. Ferrari have executed this transition perfectly with the 296 and the reviews speak for themselves:
"A big step forward: electricity used to add depth and dimension to the supercar. McLaren will have sleepless nights" – Top Gear
"The new car is remarkable. It picks up where the V8 lineage ended, seamlessly blending in the advantages of electrification with precious few of the drawbacks we'd feared." – Autocar
"Oozing power, poise and panache from every pore, this Ferrari challenges and satisfies all six senses." - CAR
Forza Clienti are delighted to offer this immaculately presented 2023 Ferrari 296 GTB which has covered just 657 miles since new.
A one owner example classically specified in Rosso Corsa with Crema interior, yellow callipers and the iconic Scuderia Sheilds: a timeless combination that suits the 296 perfectly.
With an extensive specification and list price of just over £294,000 this example presents an opportunity to beat the 18-month waiting list without paying a premium for it.
Supplied with the balance of Ferrari warranty until March 2027 and the balance of Ferrari Service Plan Until March 2030.
Finance available
Specification
£274,950
---
Options
Carbon Fibre Underdoor Cover
Front And Rear Parking Sensors
Carbon Fibre Steering Wheel + LED's
Upper Part Of Centre Console In Carbon Fibre
Daytona Carbon Fibre Racing Seats
Wireless Smartphone Charger
Electrochromic Rear View Mirror
Coloured Special Stitching In Rosso
Coloured Inner Details In Rosso
Coloured Seat Belts In Rosso
Cavallino Stitched In Headrests In Rosso